Achieving the Highest Amount Ever in Japanese Crowdfunding!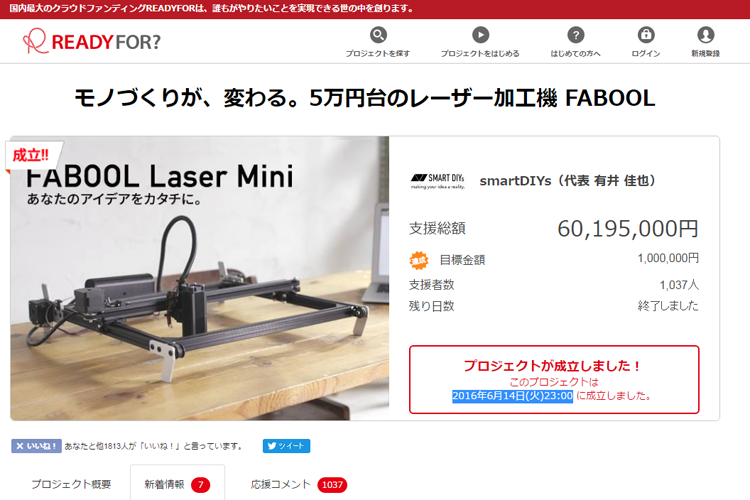 On June 14th, 2016, 11pm, the two-month-long crowdfunding ended.
Total amount collected was 60,195,000 yen, and the number of people who joined was 1,037.
Thank you so much for all of your support! We truly appreciate your support.
The total amount of 60,195,000 yen marked the highest amount ever on READY FOR and on other major Japanese crowdfunding platform.
We are very thrilled for this result, and at the same time, it leaves us with the responsibility that we carry such many hopes.
To be honest, before starting this project, we were very worried if this product catches people's heart.
Although we decided to go for this project because of the responses for the old-version of FABOOL Laser Mini, a worry of "what if there is no reaction…?" had never left my mind until we started the project.
However, after the first return-purchase on crowdfunding, there have been a number of people supporting us by purchasing our products as well as sending us warm messages. We cannot thank everyone enough.
We hope to advance more and more to in Japan, and in the world.
Thank you very much for all of your support.
smartDIYs CEO
Arii