Advanced Model-making with Laser Cutter
This time we are introducing model-makings with FABOOL Laser Mini!
Last month, we displayed our products at an exhibition in Japan where we felt the huge potential of model-making with laser cutter and engraver.
With the drawing data created with PC, laser cutter and engraver can cut out parts more precisely than cutting plotter and it's much easier than doing it with hands. With the precisely cut parts, your model will look better than ever.
Restoring "Nagasaki Hotel" (product of our user)
This sophisticated model of now-gone Nagasaki Hotel was introduced in our Facebook group by one of our users.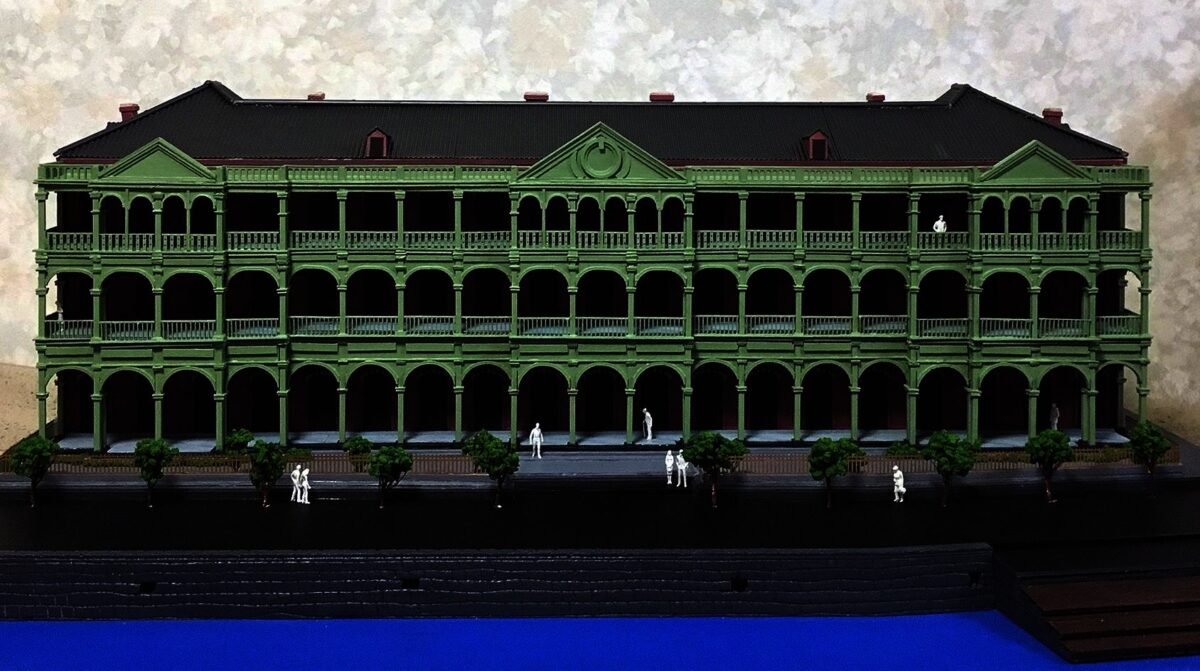 "Nagasaki Hotel" – Established in 18987 and demolished in 1929
He cut out almost all parts made with balsa wood (1-1.6mm) and paper using Smart Laser Mini (original version of FABOOL Laser Mini).
This model is displayed at Glover Garden in Nagasaki from past April.
The ratio of model is 1:72 and the width is more than 80cm (31.5 inches). (Quoted from his post.)
We are very honored that our laser cutter is used to make such magnificent and impressive architecture model.
There is also an example of model making using plywood.
The cut surface of plywood is burnt, but taking it as an advantage we left it as it is.
Small and detailed pillars came out very well, which is hard to do with a cutter or other tools.

This model is introduced in the short movie created for crowdfunding.

For model-making of ships, air crafts, trains and many more!
We introduced architecture models this time, but the use of our laser cutter is not limited to the architecture models; it has the potential to be used for many types of model-making.

Especially ships, air crafts, and trains require a huge number of parts that is precisely cut. We believe our laser cutter and engraver play a good role in such situations!



Coming up next…
We are now making samples with plastic board!

Keep your heads up 🙂