Software Updated
Updated FABOOL Software was earlier this month!
– What's new –
1. Works with all of our machines.
FABOOL Laser Mini
Smart Laser Mini
FABOOL Laser CO2
Smart Laser CO2

2. Set the number of repeated-processing in processing parameter area.
==> Easier cutting with repeated-processing.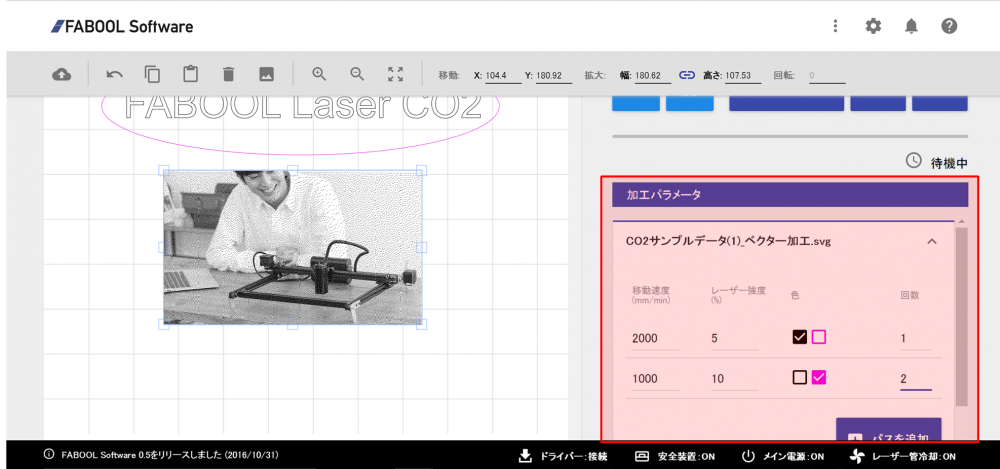 3. Added "Progress Bar" that shows the progress of process.

4. Other improvements in UI and usability.


– Overview and Installation of FABOOL Software –
If you are unfamiliar with FABOOL Software or are unsure about the installation, please see the following.

Overview of FABOOL Software
User Registration and Installation of FABOOL Software.

*If you are using old software, please uninstall it and install the new driver.
*FABOOL Software requires internet connection.


We appreciate feedbacks to improve the software!